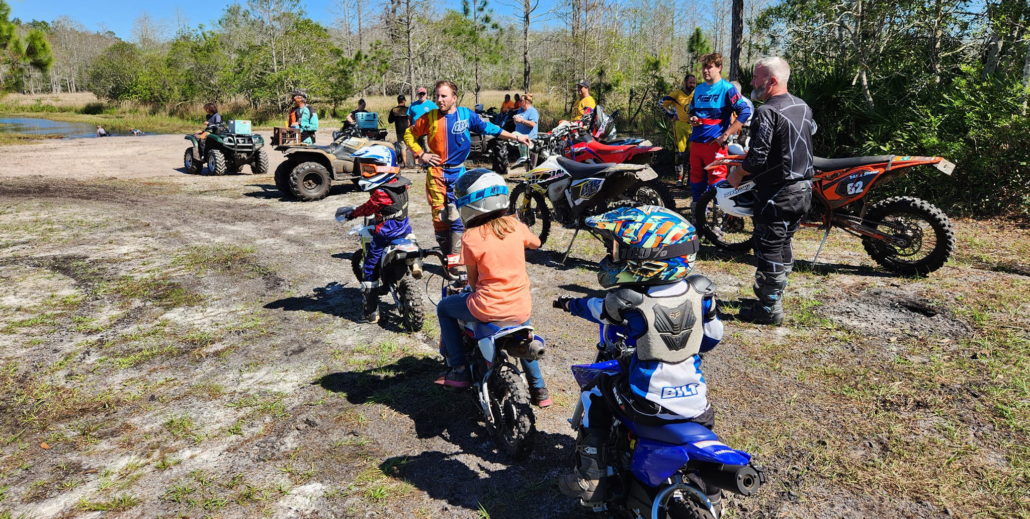 The Apollo Motorcycle Club recently held its annual Apollo Days motorcycle event on March 10-11, and it was a roaring success. Held in central, FL, the event drew riders and spectators from all over the southeast, who came to enjoy the high-adrenaline riding, and family-friendly activities.
In addition to the riding, there were also a variety of activities for families and non-riders. There were fun games, food vendors, and music, creating a festive atmosphere that was perfect for spending time with family and friends. Children were particularly thrilled with the activities.
One of the unique features of Apollo Days is the sense of community that pervades the event. The members of the Apollo Motorcycle Club are known for their welcoming and friendly attitude, and they are always happy to share their passion for off-road riding with newcomers. Whether you were an experienced rider or someone who was just curious about dirt bikes, you were sure to feel right at home at Apollo Days.
Overall, the Apollo Days motorcycle event was an exciting and fun-filled experience that offered something for everyone. With its combination of riding, and family-friendly activities, it is no wonder that it has become one of the most popular events in the region. If you missed out on this year's event, be sure to mark your calendar for next year's Apollo Days. You won't want to miss it!