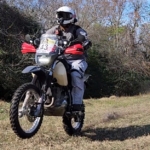 About
Larry Ignazio
This author has not written his bio yet.
But we are proud to say that Larry Ignazio contributed 1 entries already.
Entries by Larry Ignazio
Our Mission
The Apollo Motorcycle Club is composed of responsible off road motorcycle enthusiasts who gather for trail rides, competition and the promotion of off road motorcycling.
Contact Us
Apollo Motorcycle Club
P.O. Box 402
Sharpes, FL 32959